RHEOLOGY TESTING AT FLUID DYNAMICS (908) 200-5823

2014 ©Fluid Dynamics, Inc. All rights reserves.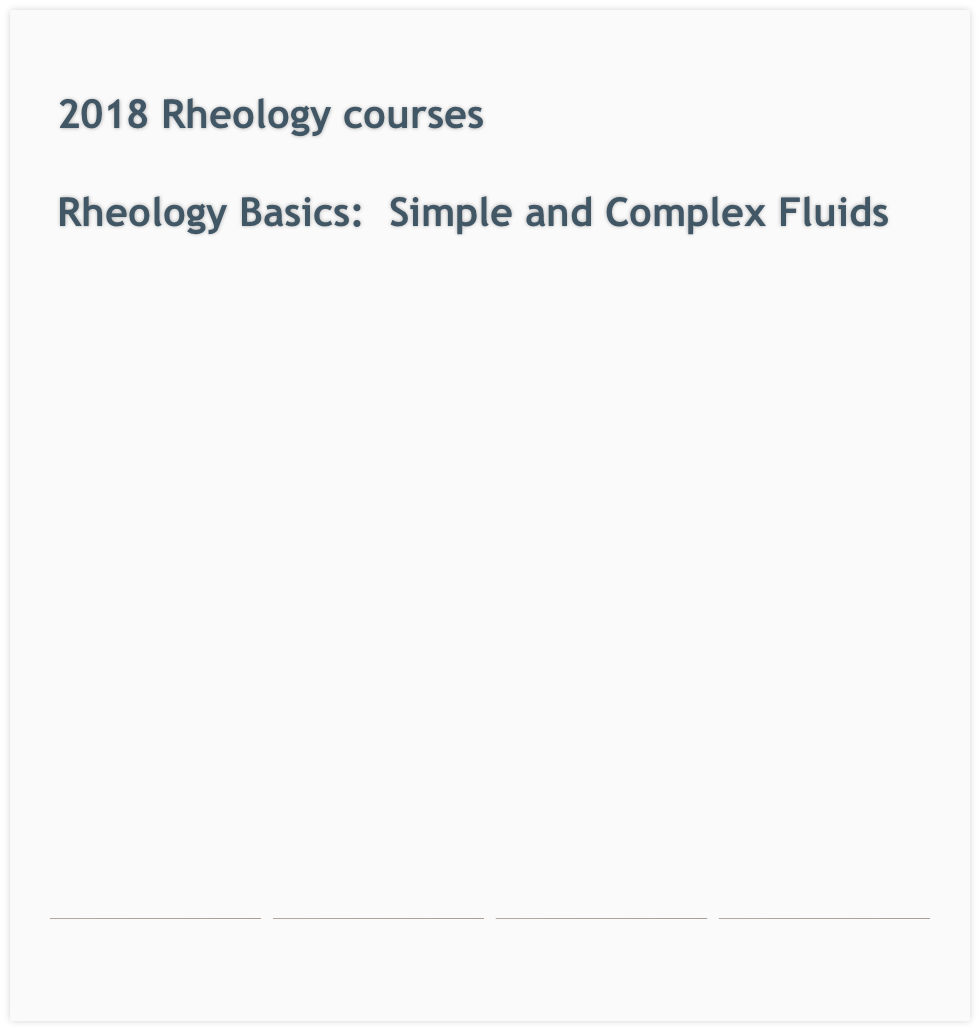 Registration
For many years, we have offered custom, tailored hands-on rheology courses and workshops in experimental rheology testing methods. This includes both steady shear viscosity testing and oscillatory measurements. The objective of our rheology course is to cover many of the experimental difficulties that one encounters in testing both complex and simple fluids and soft solids. Generally these courses are quite small to give individuals sufficient time to master some of the basics in using our rheometers and viscometers. A great deal of emphasis is placed on terminology, definitions, equations and methods. Examples are provided based on our experimental experience of significant sources of error in handling and testing various types of samples and products.
Contact us for our schedule for the balance of 2015 and we will be posting our schedule for 2018 soon.
Simply Rheologytm
Call us to discuss your particular interests and needs